Roll over image to zoom in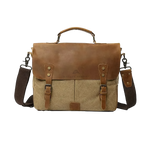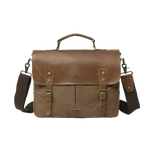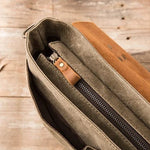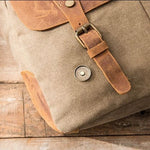 Matthew Mercury Watches
"The TD 1986"
"The TD 1986" Handmade Laptop Handbag, where timeless elegance meets everyday practicality. This versatile bag is designed to seamlessly combine genuine leather and durable denim, resulting in a sophisticated accessory that caters to the modern man's needs.

Materials of Distinction:
"The TD 1986" boasts meticulous handcraftsmanship, featuring a top part made from genuine leather, exuding an air of sophistication and quality. The denim used for the body of the bag not only enhances its durability but also provides a unique contrast, making it a striking choice for discerning gentlemen.

A Companion for Every Day:
Designed to accompany you through the hustle and bustle of everyday life, "The TD 1986" seamlessly adapts to your style. Whether you're headed to the office, a business meeting, or a casual outing, it effortlessly combines everyday practicality with timeless elegance.

Carry It Your Way:
"The TD 1986" offers the flexibility of two carrying options. You can confidently hold it by the comfortable leather handles for a classic touch, or sling it over your shoulder with the adjustable strap for a hands-free experience.

Thoughtful Interior Design:
Inside "The TD 1986," you'll find an array of pockets tailored to your organizational needs. The Interior Slot Pocket is perfect for stowing small essentials, while the Cell Phone Pocket keeps your device within arm's reach. The Interior Compartment and Interior Zipper Pocket provide ample room for documents and personal items. The dedicated Computer Interlayer ensures your laptop is snugly protected during your commute or travels.

Distinguished Colors:
"The TD 1986" is available in two sophisticated shades: Dark Brown and Light Brown. The dark brown option exudes a classic, timeless appeal, while the light brown offers a touch of contemporary charm. Whichever you choose, "The TD 1986" is sure to complement your style with grace.

In summary, "The TD 1986" Handmade Laptop Handbag for Gentlemen effortlessly combines the timeless appeal of genuine leather with the practicality of denim. It's your perfect companion for both everyday use and elegant occasions, allowing you to carry it by hand or effortlessly slung over your shoulder. With its thoughtfully designed interior pockets and a choice of distinguished colors, "The TD 1986" is a must-have for the modern gentleman who values style, functionality, and craftsmanship.
| | |
| --- | --- |
| Size | |
| Material  | Genuine Leather & Washed Canvas |
| Shoulder straps  | High-density cotton webbing |
| Weight  | 1.28 Kg |
All orders are shipped within 24 hours after purchase, except on weekends. Expected delivery time is 5-12 business days. We provide free worldwide shipping.

SWISS MOVEMENT
HANDMADE WATCHES
SWISS MOVEMENT
HANDMADE WATCHES
UNIQUE KEY FEATURES
HANDMADE CRAFTED
Embracing the tradition of handcrafting, each wallet is a harmonious blend of age-old techniques and contemporary designs, making it a symbol of both heritage and innovation.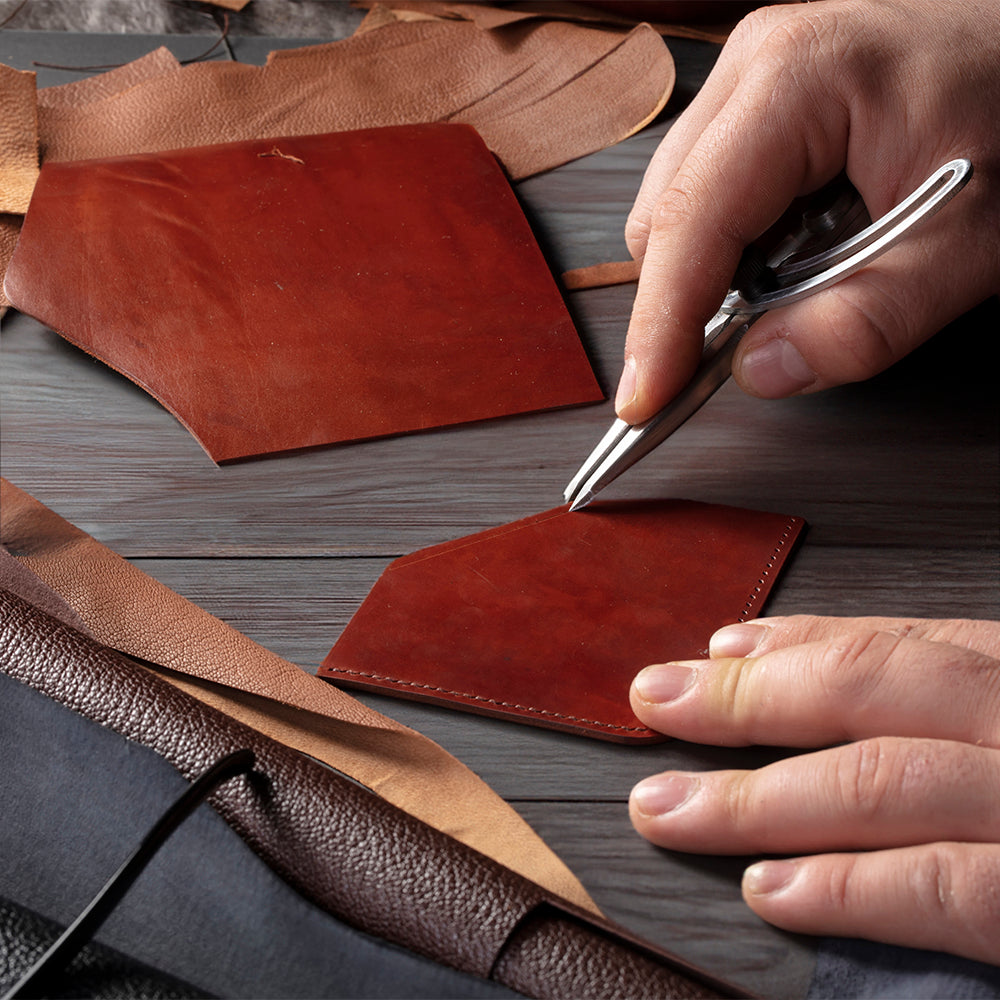 HIGHEST QUALITY LEATHER
Made from the finest quality leather, these wallets are designed to withstand the test of time, showcasing impeccable durability and unmatched class.
"Matthew Mercury understand something fundamental… "Affordable Premium" is more than just a saying, it is their goal, and they definitely stand by it."
"The watches are made of high-standard materials that ensure longevity. Anyone who owns one of these luxurious timepieces will enjoy using it for years to come."
"Clearly, this is not a mass-produced item; but rather a true masterpiece that was crafted with a lot of thought and thorough attention to detail!"
"The Mathew Mercury watch is precise, dignified, and marks the wearer as a true luxury watch connoisseur."
"Unlike other companies who merely imitate existing designs, you can see here a pure line of originality."