Roll over image to zoom in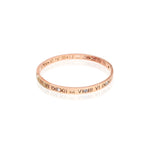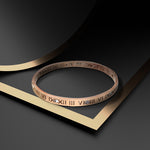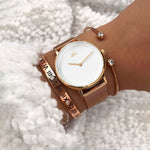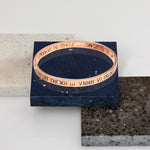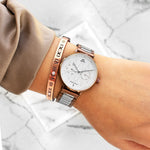 Matthew Mercury Watches
The Mysterious
  Indulge in the enigmatic allure of our Mysterious Bracelet in rose gold color. This stunning piece features a sleek rose gold band adorned with a mysterious charm that will leave you intrigued and mesmerized.
  Crafted from high-quality materials, this bracelet boasts a flawless finish and a comfortable fit that will elevate your style and leave you feeling confident and sophisticated. The charm, designed with a touch of magic, adds a sense of intrigue to the bracelet, giving you a unique and alluring look that is sure to turn heads.
| | |
| --- | --- |
| Size |  18cm |
| Width |  6mm  |
| Weight |  15,5g |
SWISS MOVEMENT
HANDMADE WATCHES
SWISS MOVEMENT
HANDMADE WATCHES
"Matthew Mercury understand something fundamental… "Affordable Premium" is more than just a saying, it is their goal, and they definitely stand by it."
"The watches are made of high-standard materials that ensure longevity. Anyone who owns one of these luxurious timepieces will enjoy using it for years to come."
"Clearly, this is not a mass-produced item; but rather a true masterpiece that was crafted with a lot of thought and thorough attention to detail!"
"The Mathew Mercury watch is precise, dignified, and marks the wearer as a true luxury watch connoisseur."
"Unlike other companies who merely imitate existing designs, you can see here a pure line of originality."