Roll over image to zoom in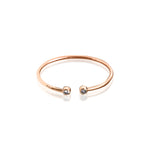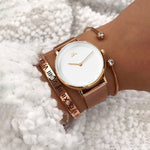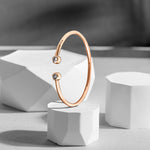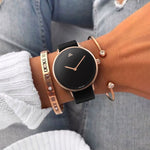 Matthew Mercury Watches
The Diamond
Bracelet Size: 18cm
Introducing "The Diamond" Bracelet, a luxurious piece that radiates glamour and sophistication. Crafted from high-quality materials this bracelet is the epitome of elegance and class.

With its sleek and minimalist design, this bracelet is perfect for any occasion, whether you're dressing up for a special event or adding a touch of glamour to your everyday look. The shimmering diamonds add a touch of sparkle and luxury to the already stunning rose gold color of the bracelet, making it a must-have accessory for anyone who loves to shine.
"The Diamond" bracelet makes the perfect gift for someone special or a great treat for yourself. It's a timeless piece that will never go out of style
SWISS MOVEMENT
HANDMADE WATCHES
SWISS MOVEMENT
HANDMADE WATCHES
"Matthew Mercury understand something fundamental… "Affordable Premium" is more than just a saying, it is their goal, and they definitely stand by it."
"The watches are made of high-standard materials that ensure longevity. Anyone who owns one of these luxurious timepieces will enjoy using it for years to come."
"Clearly, this is not a mass-produced item; but rather a true masterpiece that was crafted with a lot of thought and thorough attention to detail!"
"The Mathew Mercury watch is precise, dignified, and marks the wearer as a true luxury watch connoisseur."
"Unlike other companies who merely imitate existing designs, you can see here a pure line of originality."