Roll over image to zoom in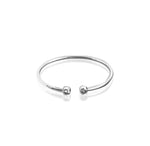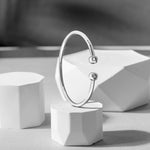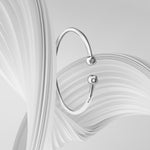 Matthew Mercury Watches
Silver Diamond
Bracelet Size: 18cm
This classic, stemless steel silver bracelet features a stone diamond look at the top, making it the perfect addition to silver or white watches.
It's made of durable stainless steel materials, ensuring it stays in good condition over time.
Very easy to put on and take off.
SWISS MOVEMENT
HANDMADE WATCHES
SWISS MOVEMENT
HANDMADE WATCHES
"Matthew Mercury understand something fundamental… "Affordable Premium" is more than just a saying, it is their goal, and they definitely stand by it."
"The watches are made of high-standard materials that ensure longevity. Anyone who owns one of these luxurious timepieces will enjoy using it for years to come."
"Clearly, this is not a mass-produced item; but rather a true masterpiece that was crafted with a lot of thought and thorough attention to detail!"
"The Mathew Mercury watch is precise, dignified, and marks the wearer as a true luxury watch connoisseur."
"Unlike other companies who merely imitate existing designs, you can see here a pure line of originality."