Roll over image to zoom in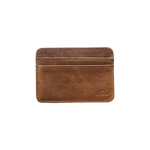 Matthew Mercury Watches
Cash & Cards
Introducing our exquisite handcrafted leather wallets – a testament to timeless elegance and superior craftsmanship. Each wallet is meticulously crafted by skilled artisans, embodying the perfect blend of tradition and innovation.

With a focus on both practicality and aesthetics, our handcrafted leather wallets feature well-organized compartments for your cards and cash. Inside, you'll find space for up to 4 cards, ensuring easy access to your essentials. Plus, there's a dedicated cash pocket, providing convenience without compromising on elegance.

What sets our wallets apart is their remarkable thinness and comfort in your pocket. Designed with your everyday comfort in mind, these wallets are the perfect choice for daily use, seamlessly fitting into your lifestyle.

Embrace the artistry of true craftsmanship and elevate your everyday style with our handcrafted leather wallets – a masterpiece in your pocket, combining practicality, elegance, and unmatched comfort.
Wallet size: 10 x 7.5 cm
SWISS MOVEMENT
HANDMADE WATCHES
SWISS MOVEMENT
HANDMADE WATCHES
UNIQUE KEY FEATURES
HANDMADE CRAFTED
Embracing the tradition of handcrafting, each wallet is a harmonious blend of age-old techniques and contemporary designs, making it a symbol of both heritage and innovation.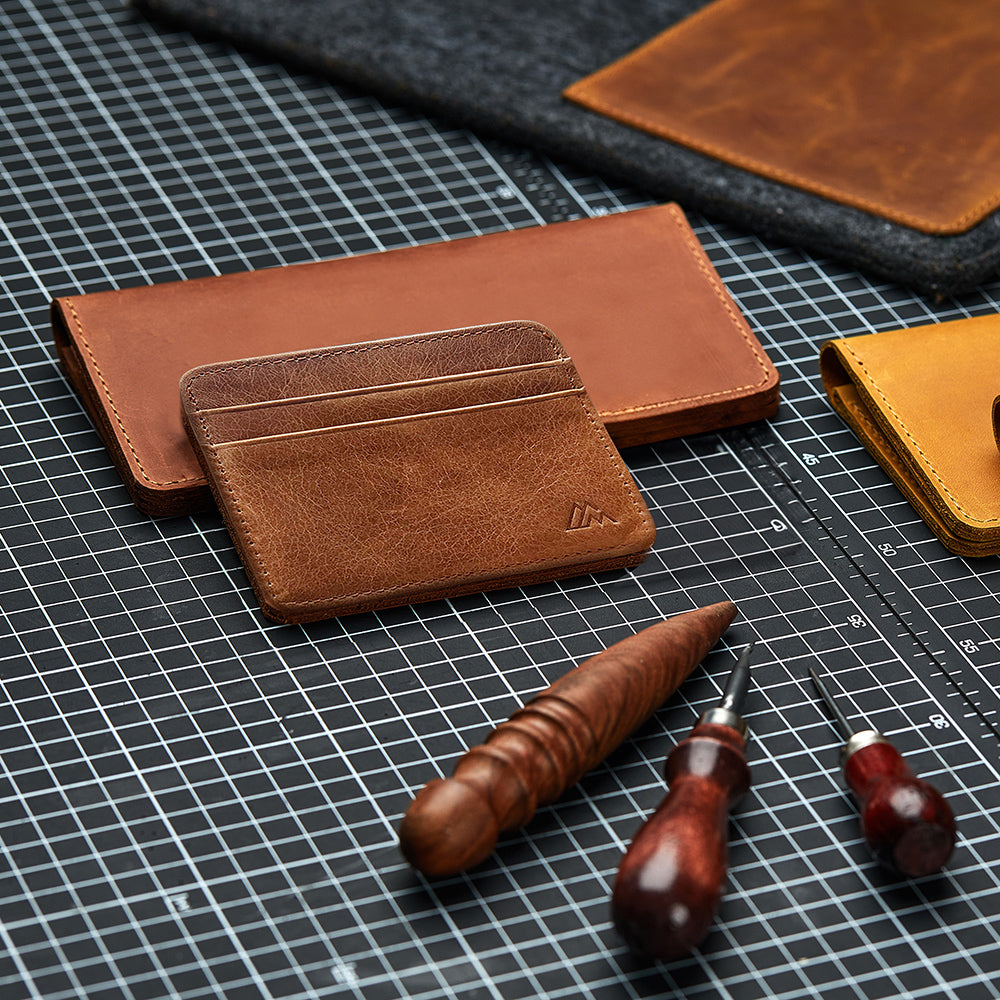 HIGHEST QUALITY LEATHER
Made from the finest quality leather, these wallets are designed to withstand the test of time, showcasing impeccable durability and unmatched class.
"Matthew Mercury understand something fundamental… "Affordable Premium" is more than just a saying, it is their goal, and they definitely stand by it."
"The watches are made of high-standard materials that ensure longevity. Anyone who owns one of these luxurious timepieces will enjoy using it for years to come."
"Clearly, this is not a mass-produced item; but rather a true masterpiece that was crafted with a lot of thought and thorough attention to detail!"
"The Mathew Mercury watch is precise, dignified, and marks the wearer as a true luxury watch connoisseur."
"Unlike other companies who merely imitate existing designs, you can see here a pure line of originality."