Roll over image to zoom in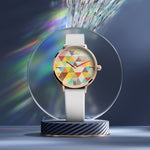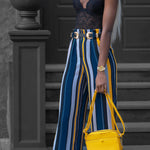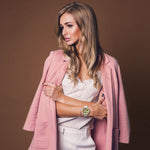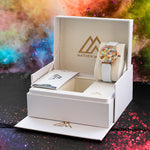 "Matthew Mercury understand something fundamental… "Affordable Premium" is more than just a saying, it is their goal, and they definitely stand by it."
Matthew Mercury Watches
Color Sensation - White
Limited Handmade Summer addition!
We made 100 pcs from This model.
Only 99 are available for sale!
When it runs out of stock, it will never be made again.
Stand out and be unique with a summer timepiece you will not see on anyone else.
As a powerful woman, you want the spotlight on you wherever you go. If you want to be the center of attention and to be admired by your surroundings – this watch will do the job. This magnificent watch comes with a colorful design mixed with playfulness, creating a unique watch that keeps you young, fresh, and updated.
Don't blend in when you're born to stand out!
Case
Size
36mm

Thickness

6mm
Finish
Polish
Color
Dial
Glass
S

apphire Crystal 

Strap
Hands
Gold
Movement
Function
3 Hands
Waterproof
5 ATM
All orders are shipped within 24 hours after purchase, except on weekends. Expected delivery time is 3-7 business days. We provide free worldwide shipping.
SWISS MOVEMENT
HANDMADE WATCHES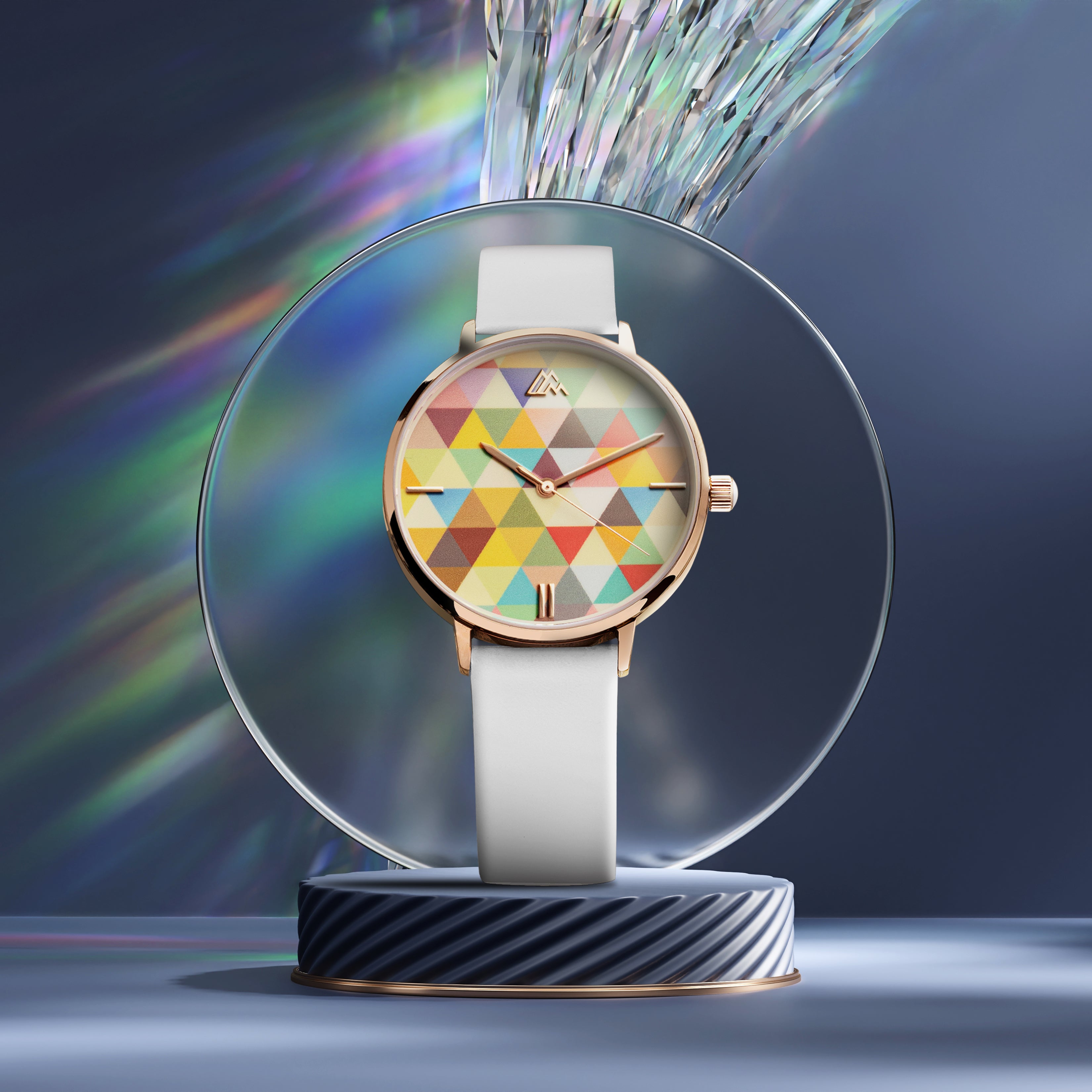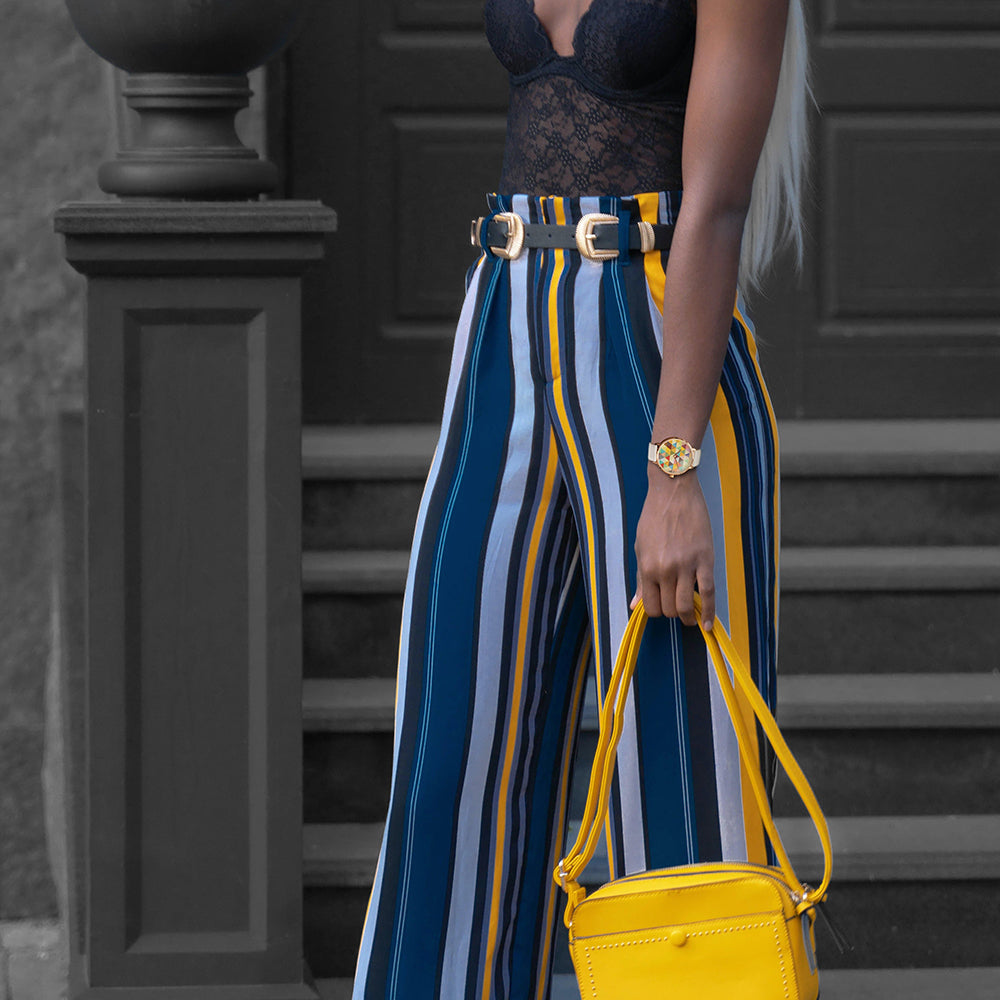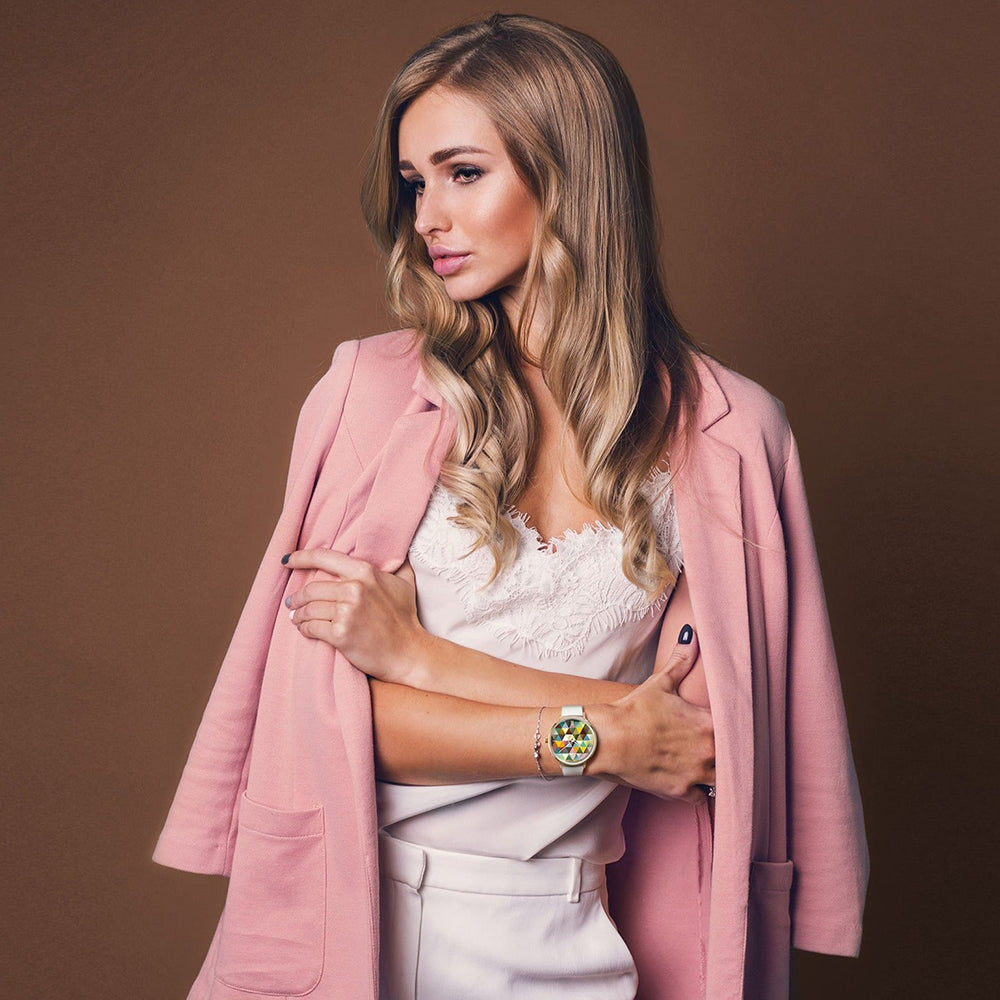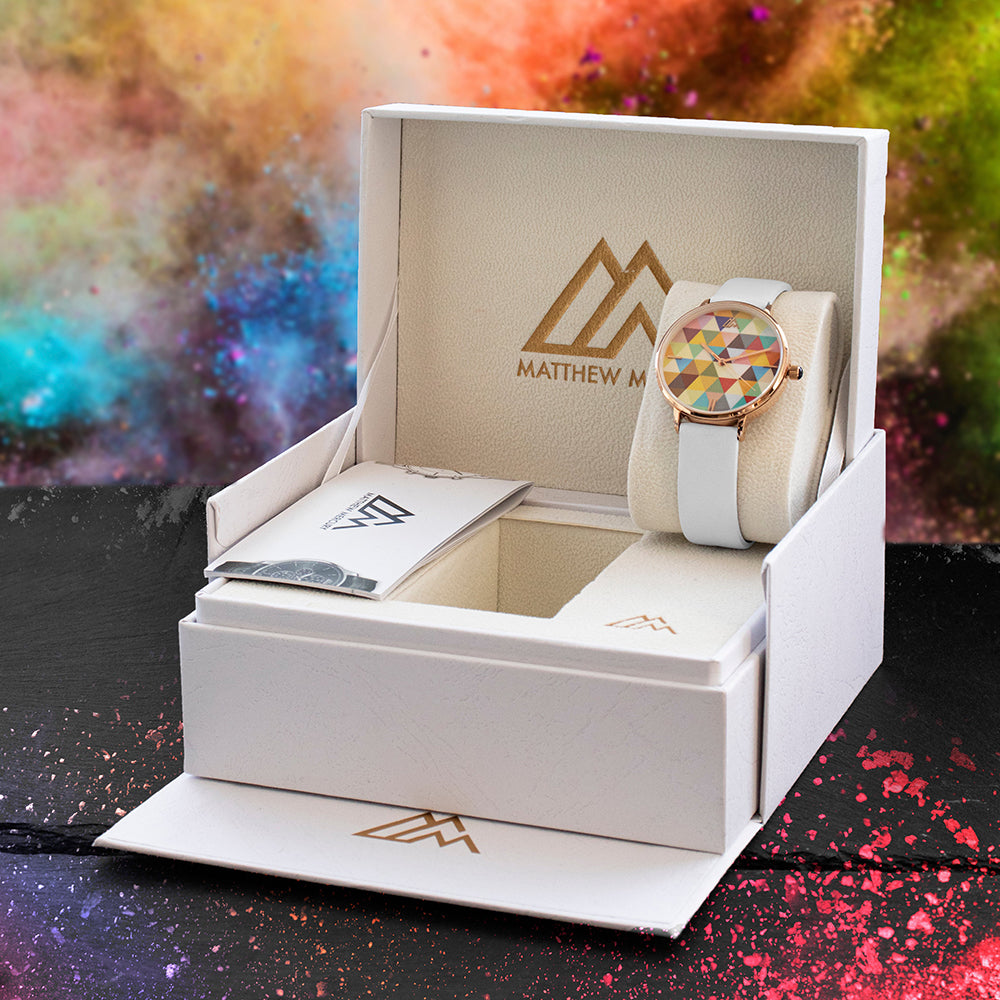 SWISS MOVEMENT
HANDMADE WATCHES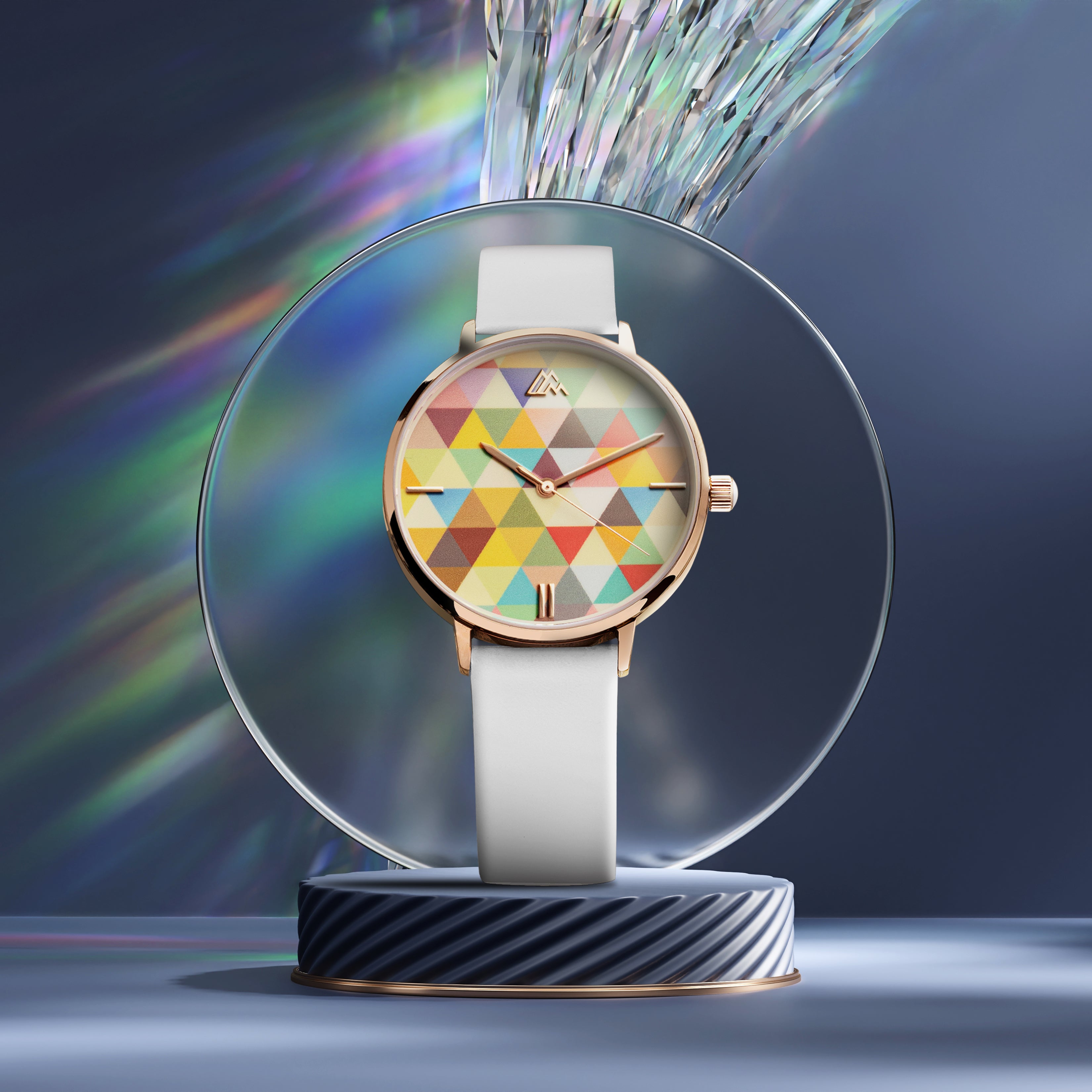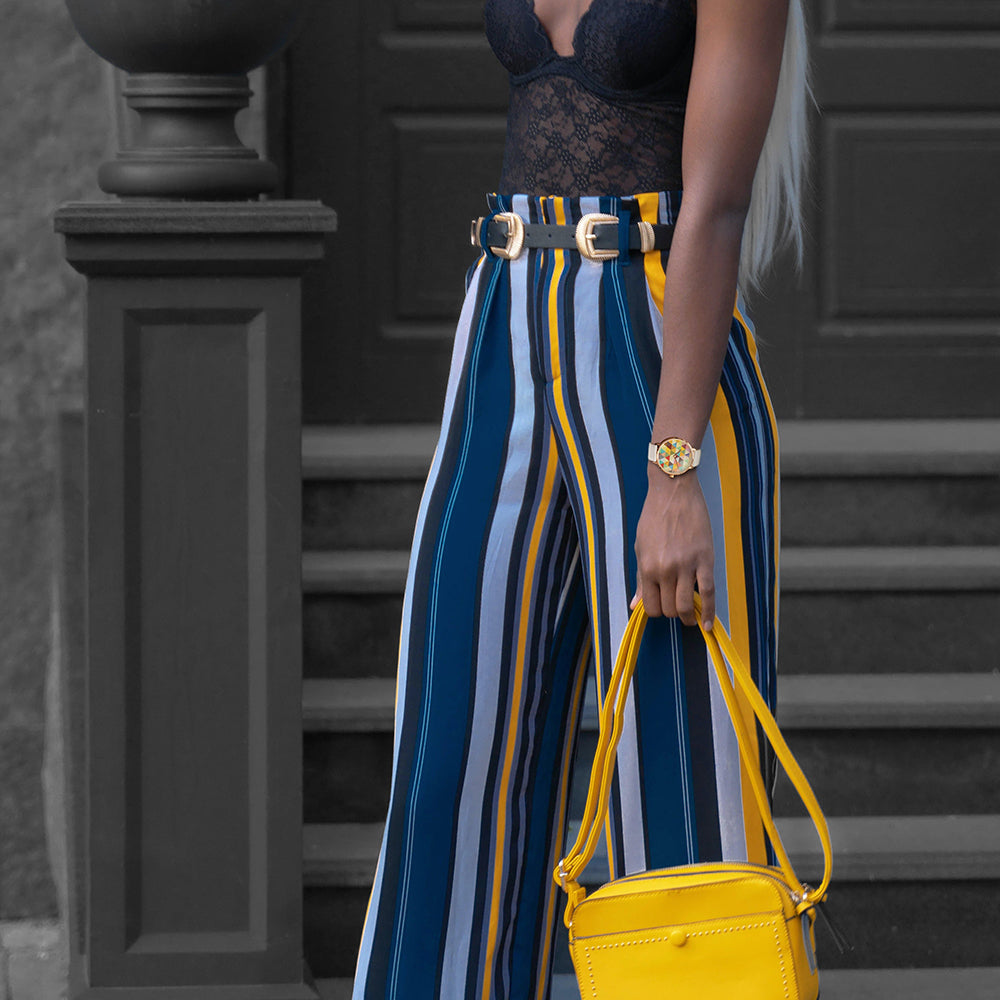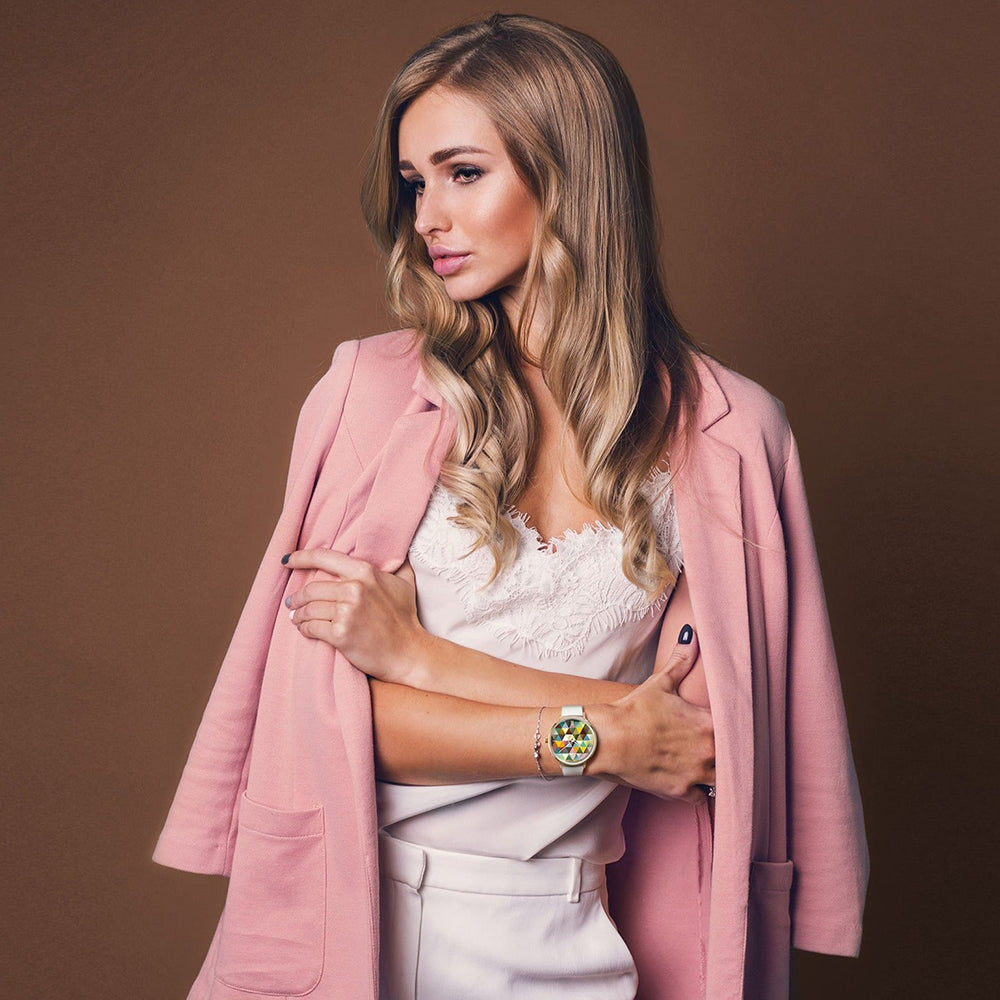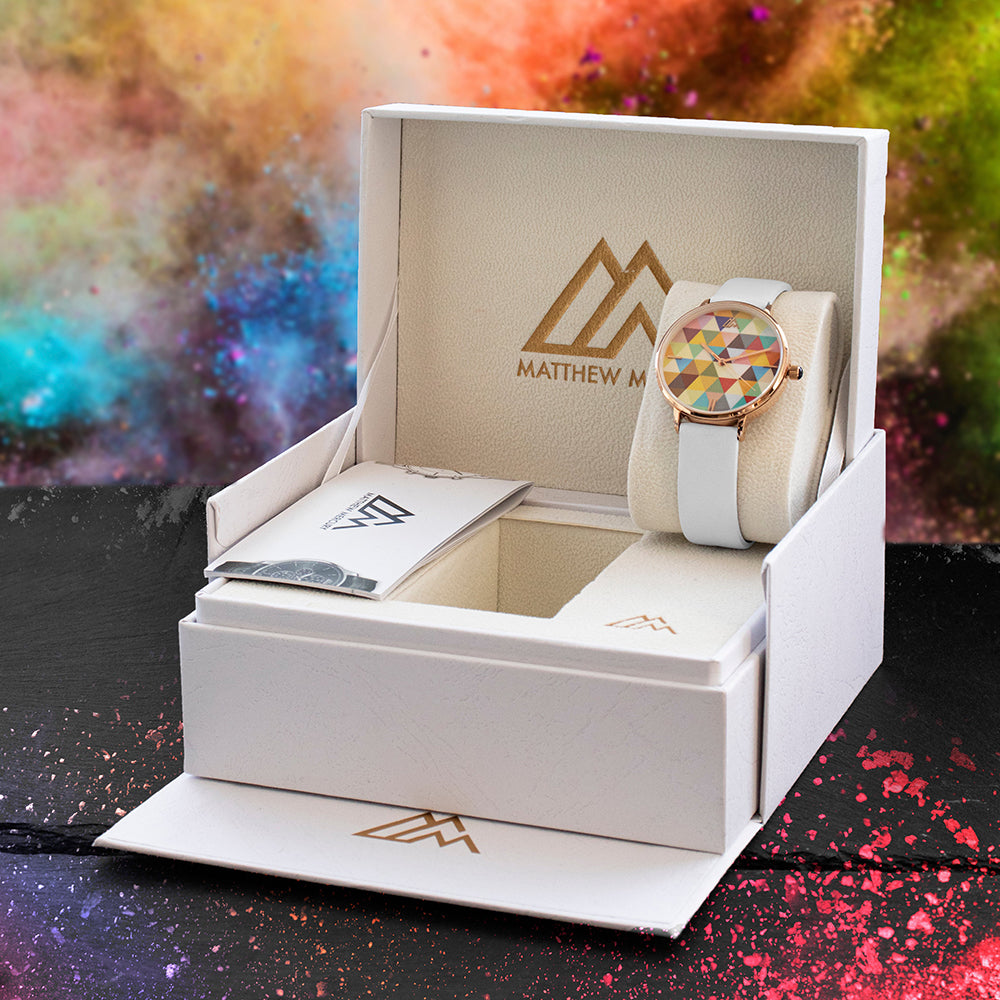 UNIQUE KEY FEATURES
SWISS RONDA MOVEMENT
Powerful Swiss Movement from a historical watchmaker that has been around since the beginning of the 20th century. 5 jewels movements have earned a well-deserved reputation for their exceptional quality and performance.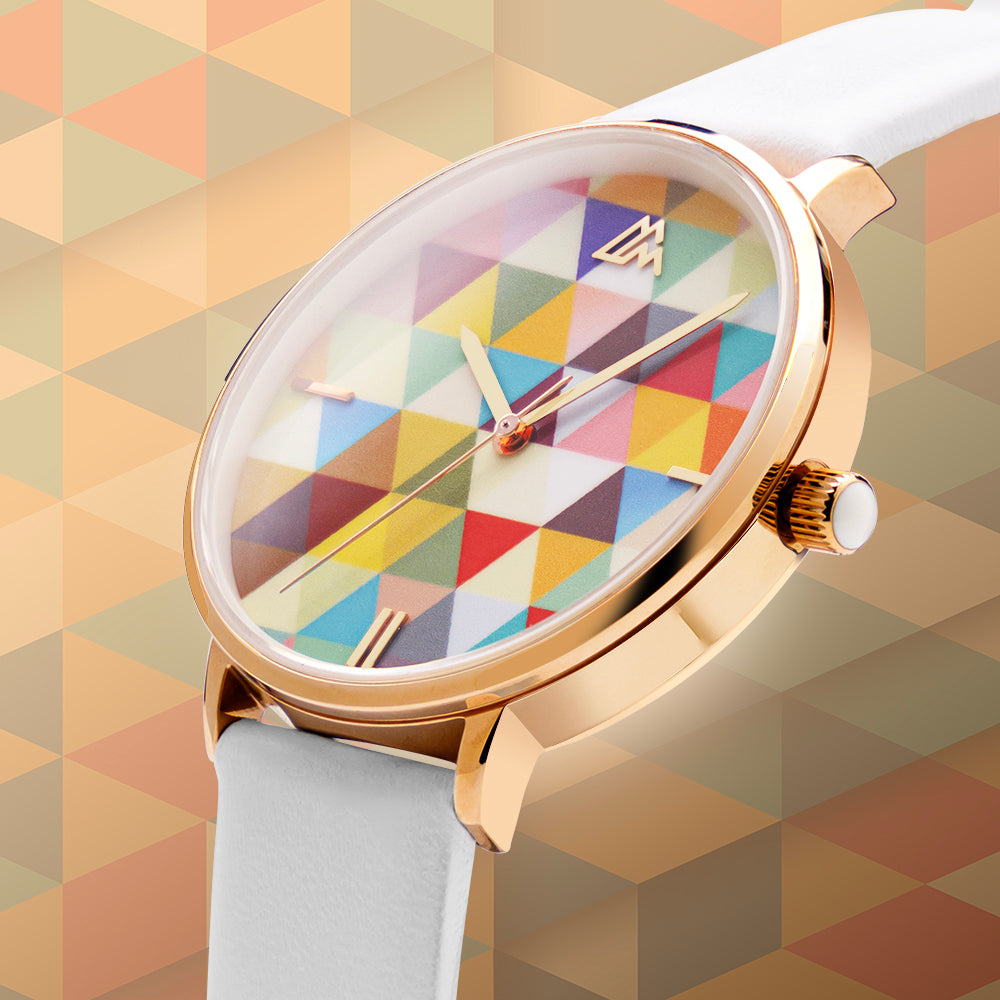 EXCLUSIVE LIMITED DIAL
This extraordinary dial is a true work of art, meticulously crafted to blend vibrant colors and precise geometric shapes into a stunning visual symphony. The dial is a captivating kaleidoscope of hues, each shade carefully chosen to evoke a sense of harmony and vibrancy. As light dances across the mesmerizing pattern, it creates a dazzling combination that catches the eye and sparks conversation.
316L ROSE GOLD STAINLESS STEEL CASE
Renowned for its exceptional corrosion resistance and durability, this high-quality alloy is a staple in the world of watchmaking. Crafted to withstand the rigors of everyday wear, 316L Stainless Steel adds a touch of sophistication to your timepiece, ensuring it remains a cherished companion for years to come.
SAPPHIRE CRYSTAL GLASS
Engineered with exceptional hardness, this anti-scratch material ensures your timepiece remains pristine even through daily wear. Its superior scratch resistance and crystal-clear transparency make Sapphire Crystal glass the perfect choice for those who demand both elegance and reliability in their watches.
"Matthew Mercury understand something fundamental… "Affordable Premium" is more than just a saying, it is their goal, and they definitely stand by it."
"The watches are made of high-standard materials that ensure longevity. Anyone who owns one of these luxurious timepieces will enjoy using it for years to come."
"Clearly, this is not a mass-produced item; but rather a true masterpiece that was crafted with a lot of thought and thorough attention to detail!"
"The Mathew Mercury watch is precise, dignified, and marks the wearer as a true luxury watch connoisseur."
"Unlike other companies who merely imitate existing designs, you can see here a pure line of originality."